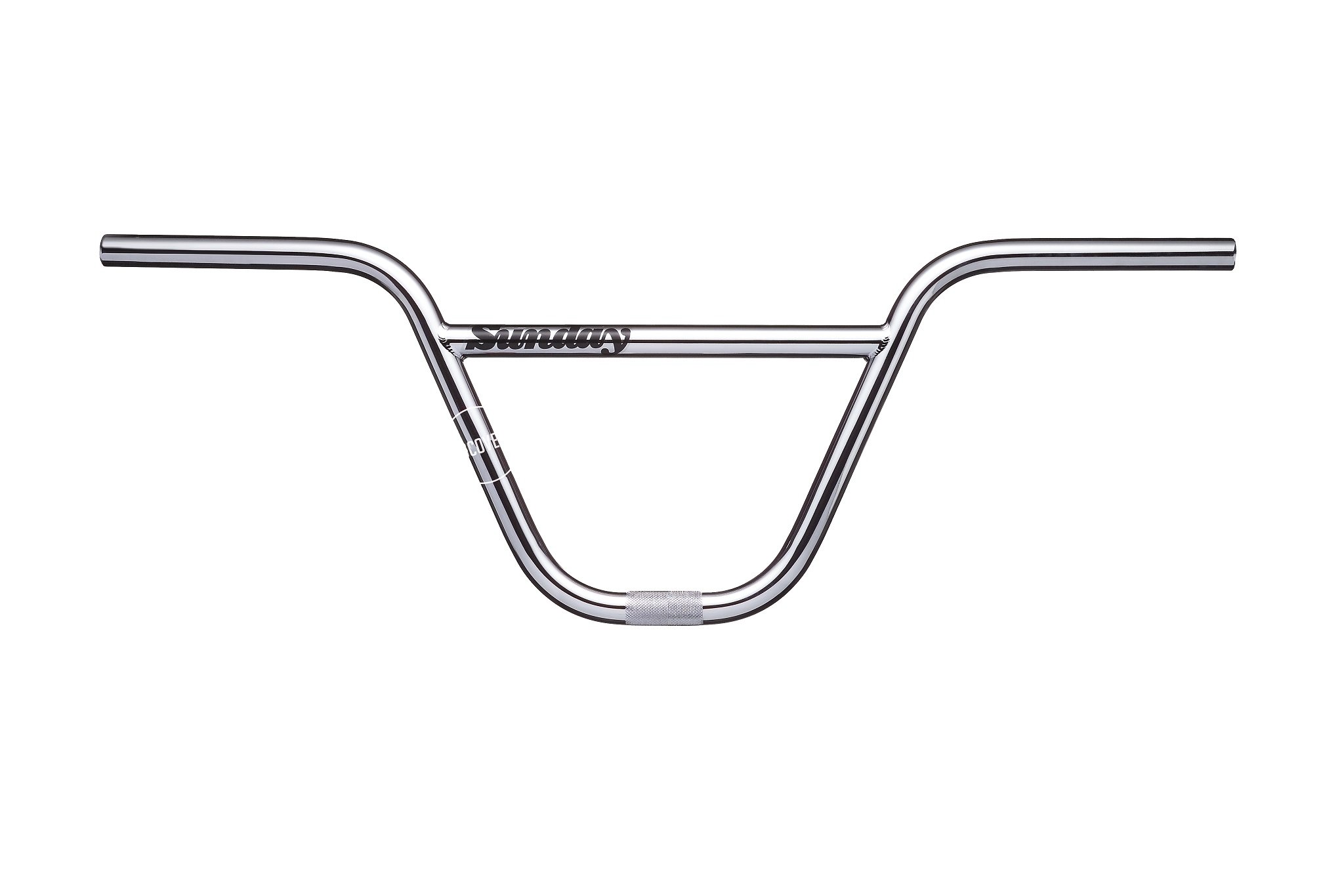 Sunday Discovery Bars
Sunday introduces the NEW! Discovery bars.
9.25" rise

27.5" width

12 backsweep

2° upsweep

4130 chromoly with post-weld heat treatment

Laboratory tested and team proven

1.8"/1.3" thick multi-butted main tubing

Large radius bends for greater durability

Guaranteed against manufacturing defects
Available in Rust Proof Black and *Chrome.