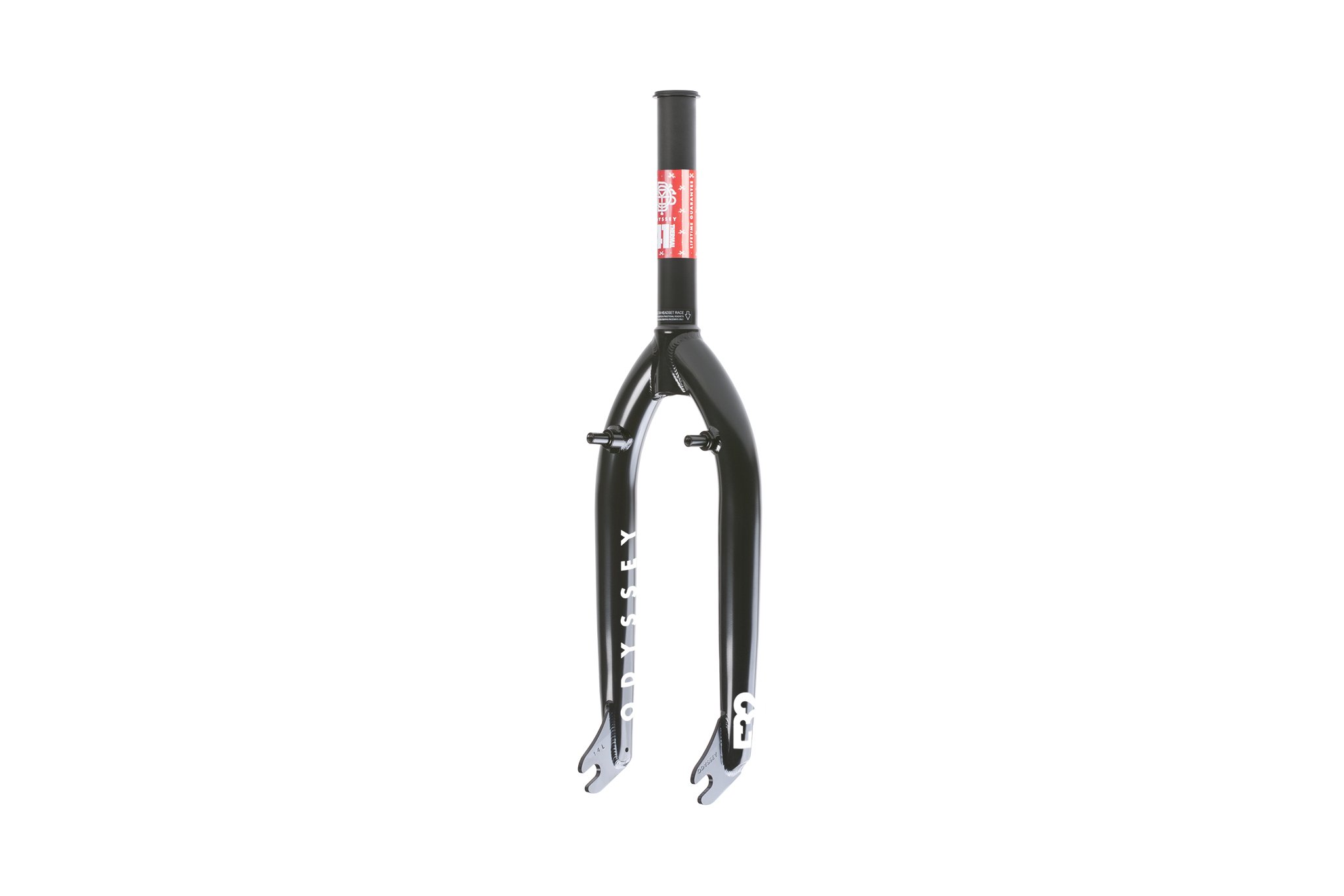 Odyssey R32 Forks
Odyssey's 41-Thermal® forks quickly established a reputation for strength and quality when originally introduced in 1999, and they have since gone on to change the standards that all forks are judged by.
The Odyssey R/F-Series forks continue this tradition.FEATURES
Laboratory tested and team proven.

Custom, seamless, tapered, butted and specially formed leg tube shaping for improved grind and guard clearance.

Steerer tube design improves fatigue strength and includes a built-in, integrated, lower headset seat race.

Optimized, 4mm dropout shape for grind and peg clearance.

Updated 7075-T6 pre-load bolt, US Pat. No. 7,591,474

Proven 41-Thermal® processed 4130 chromoly

Legendary lifetime warranty
SPECS

32mm traditional offset

3/8" axle slots only

990 U-brake mounts

Starting at 1lb 15.2oz (885 grams)
Introducing the NEW "F32" with a 32mm more traditional offset.